INTERNATIONAL
REAL ESTATE INVESTING
The new frontier in
real estate investing.
Atria presents an unique way for you to build your property and crypto investment portfolios at the same time. Now digital nomads can also have their property security.
Our technology and tokenization is secured and anchored by market icons, such as:
of the population and have properties worldwide.
With our real estate solution you'll be able to own properties at the most profitable locations.
The properties listed at Atria are meticulously developed for you to reach the best valuation and appreciation over time. Whether you are a single investor, already a property owner, a digital nomad looking to create a property fortfolio or other, Atria is the perfect solution for you.
A token represents a set of rules encoded in a smart contract. Each token belongs to a blockchain address. It's essentially a digital asset that is stored securely on the blockchain. Tokens are most often known to be cryptocurrencies such as Bitcoin or Ether tokens.
Atria token ($ATRIA) is a layer 2 token based upon Hedera Hashgraph blockchain, created to empower the investor and to be utilized within Atria's international, accessible and borderless property investing opportunities.
*Hedera Hasgraph is a 3rd generation blockchain technology which provides: faster transactions, lower operation costs, higher valutation and bigger trust.
Atria is an innovative solution for any user.

We're building a global community of investors. You can invest both via tokens or traditional (direct or crowdfunding) investments.

Check below our solutions:
Atria is an innovative solution for any user.
We're building a mesh network using hybrid spectrum, real estate deals, sale and rental marketplace, and blockchain technology. Atria fractions (via $ATRIA) are the backbone of our network and process all transactions on our blockchain.
As an operator, you'll secure our network and earn both token and property appreciation as per the tokenomics model and real estate traditional metrics. Since our network is based on the sharing economy, as the network grows so do your rewards.
At Atria you can choose a project and invest at its entirelly (100%) or partially (starting at 5%). For full investments our platform will guide you until throughout the steps, from bank transfer to paperwork. If you'd like to invest partially at a property you can do so whenever a project is open via our crowdfunding solution. You'll be able to follow all the process at your account management area. 
Our pilot project, 100% funded, is located at Civitella in Val di Chiana, in southern Tuscany. Ideal for tourism rental and digital nomads living.
Size: 185m²
High: 7.2m
Type: 3 internal units
ROI: 28.87% (yr)
Payback: 3.46 yrs
Sq Meters: €226.00 m²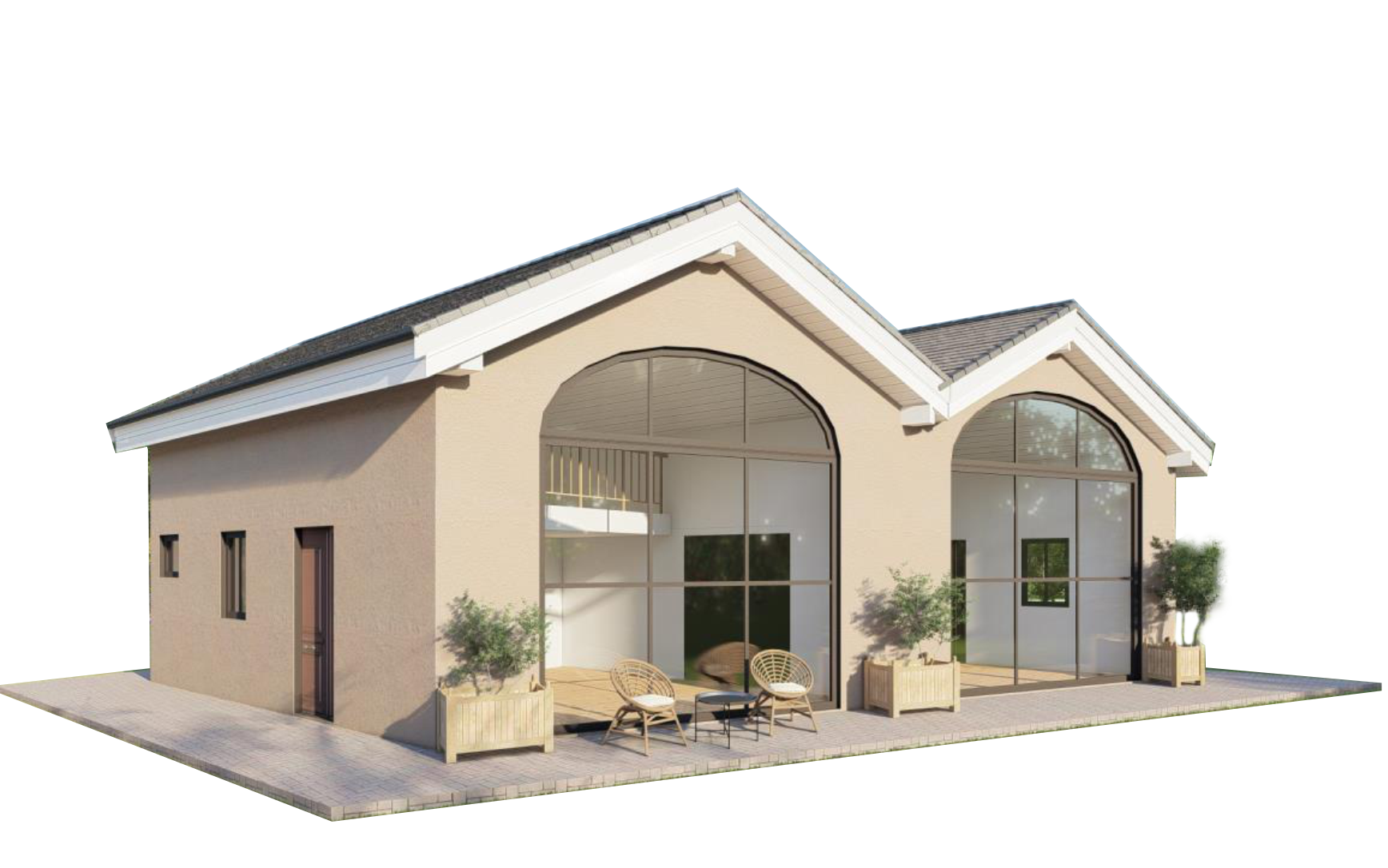 Tuscan Retreat Concept Board