Enabling people to transform communities, earn income, invest, have credit
Own Properties
& Book Stays
Atria presents a revolutionary way for you to live, achieve property security and build financial freedom.
Solutions to make your flexible life possible
Beyond our 3 core solutions have also access to housing solutions at discount prices, legal status, mobility, debit card, financial profile building, accounting and healthcare solutions.
Achieve real estate security and fund your lifestyle receiving passive income from your portfolio.
Sell properties fractions in minutes and stake your portfolio to access credit loans in seconds.
Connect with new clients, access exclusive events and engage with an exciting community.
Live and invest
like the 0.1%
of the population, having a flexible
life and properties worldwide.
With our unique solution you'll be able to own properties at the most profitable locations, create connections and enjoy freedom.
All our properties are meticulously developed and selected for both buyers and sellers to reach the best valuation and appreciation over time. Properties design and Atria platform is ideal for you to connect with a worldwide community. And our tools are made to boost your lifestyle.
Buy a house from only
9.950€ to live or to rent
Your townhouse in an mediterranean village.
At the amazing island of Sicily.
What do
you want to
do next?
Take advantage of two
great markets
At Atria you have the ultimate tool that will enable you to simultaneously live better and freely, while also investing in booming markets.
people with a flexible life by 2023
At Atria you have the ultimate tool that will enable you to simultaneously live better and freely, while also investing in booming markets.
tourists in Italy per year
Unlike all traditional real estate investments, short-term renting will give you a higher ROI, usually 2 to 3 times better than long-term renting, reaching up to 10%. High ROI with low risk? You might have thought that wasn't possible, but at Atria it is. You can secure a liquid asset with income based on booming markets and communities.
At Atria your property is not only listed at our marketplace, but also at the biggest short & medium stay platforms in the world. Your real estate will be featured at AirBnB, Booking.com, Vrbo, Flatio, and its millions of clients.
We Atrians believe
in a world as
our backyard.
More and more people are changing their way of living, working and connecting. Atria was built to give people the opportunity to engage with amazing people, to create your real estate portfolio and security, and to have the freedom you deserve. Be part of an exciting and thriving movement.
Atria is the ultimate solution for the fractional purchasing of properties and for you to sell properties that you already own.
*0.00% due to aquisitions of properties with 5+ years of ownership from current owner.

**0.00% if designated/converted as/in capital gain (fraction appreciation), 10.00% if Atrian eResident in Estonia, or other is investor resident elsewhere (DTAs applied).
Atria is an innovative
solution for any user.
We're building a global community of investors and travellers.
You can invest in properties starting at $100.
Atria is an innovative solution for you.
We're building a mesh network for real estate deals, passive income, community, and both properties & services marketplaces. Atria fractions are the backbone of our network and process all transactions on our blockchain.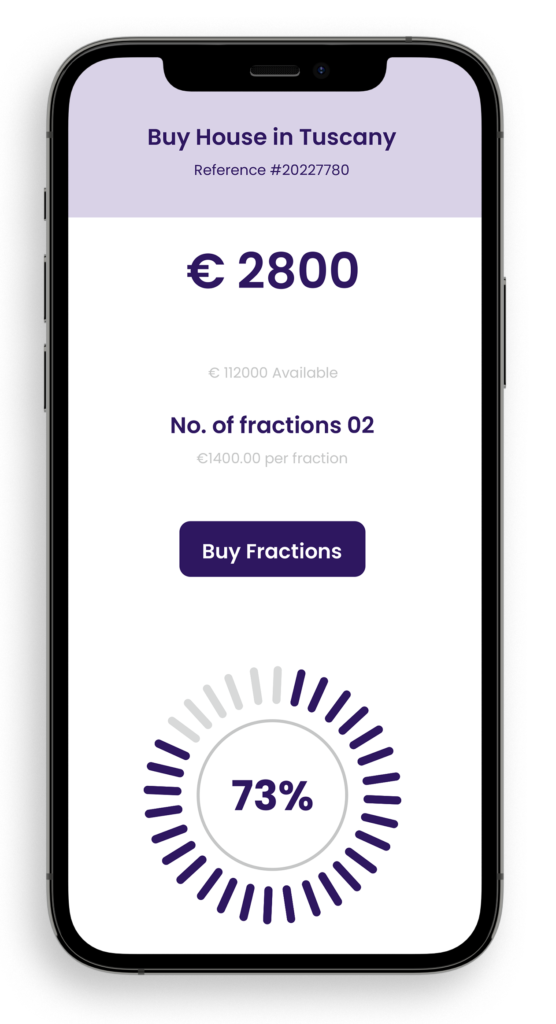 Development completion: June 23
Size: 226m²      High: 7.2m     Type: 3 internal units    Fraction Price: €209     Initial Fractions: 1000
Development completion: June 23
Size: 225m²
High: 7.2m
Type: 3 internal units
Fraction Price: €1400
Initial Fractions: 200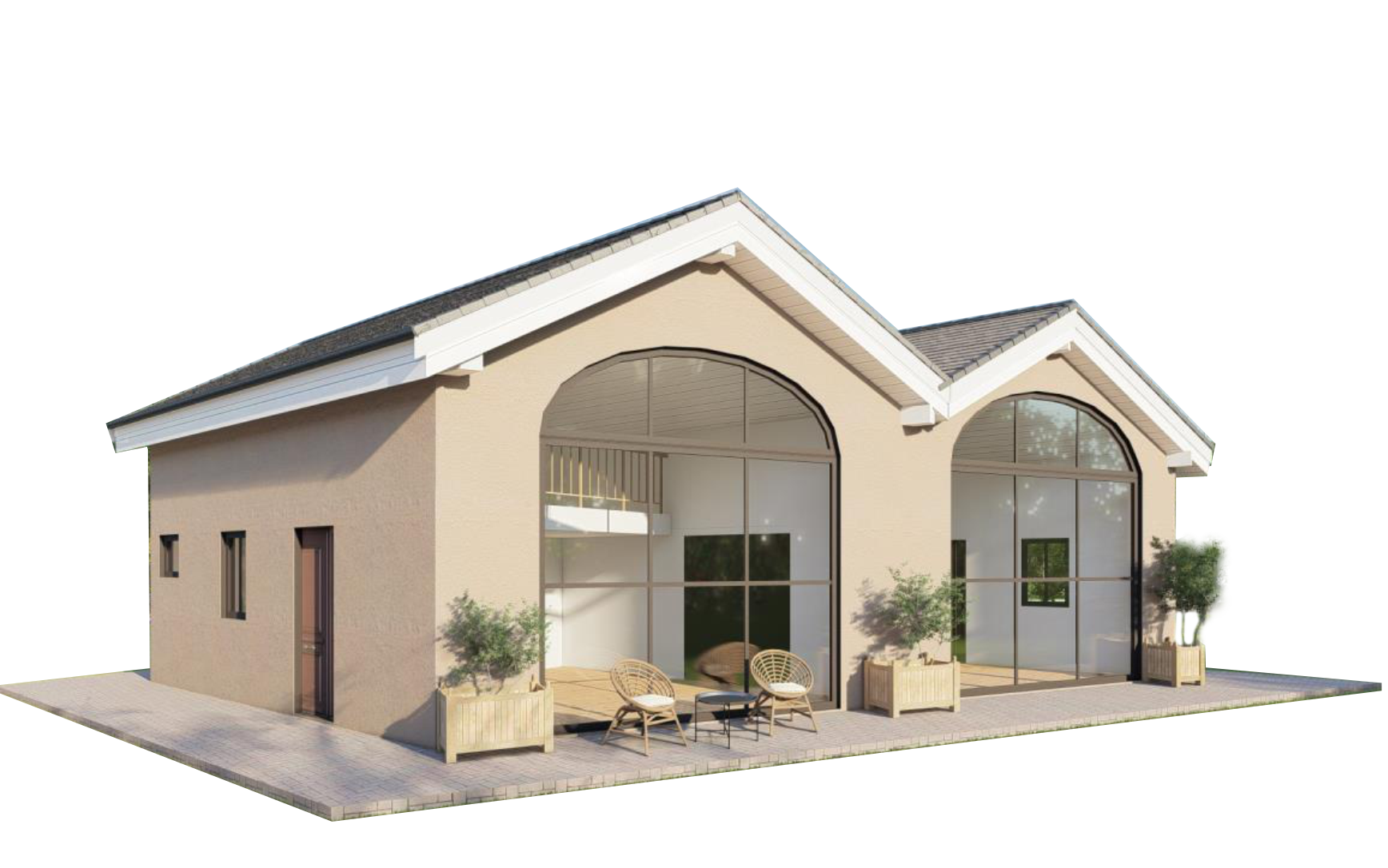 Expected Value at Conclusion
Monthly Income
per Fraction
A modern villa with a Tuscan soul. This property is located just 15min outside of Arezzo, close to amazing landscapes and villages. Within minutes you can reach vibrant Arezzo or the idyllic Val d'Orcia – not forgeting that the world famous Florence is just 45min away. With an unique view of the tuscan fields the villa has an innovative design, made of ecological and energy efficient timber, it has a total of 226m² divided in 3 units that can be rented together or separately.
Number and projections powered by